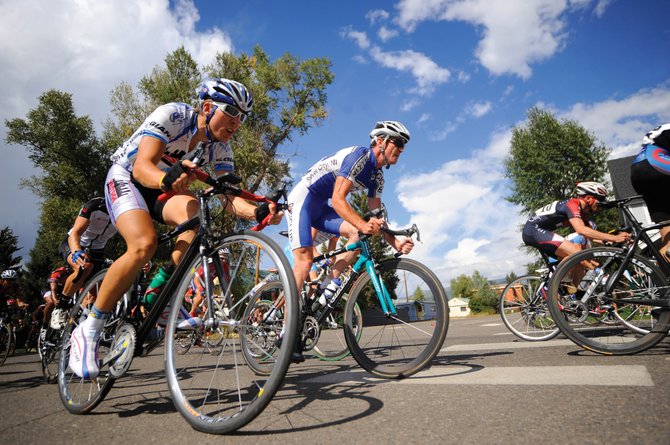 Riders compete in the Ski & Bike Kare Criterium during the Steamboat Springs Stage Race last year. The stage race event will return Labor Day weekend, but local bike enthusiasts are hoping the race will attract riders of an even larger caliber and win a stop on the Quiznos Pro Challenge in 2011.
Stories this photo appears in:

Local cyclists to submit Steamboat request for 2011 event
Colorado cyclists celebrated a Wednesday announcement that a major professional stage race would return to the state next year. By Thursday, local riders and cycling advocates already were trying to figure out how they could use Colorado's good news to bring world-class competition to Steamboat Springs.