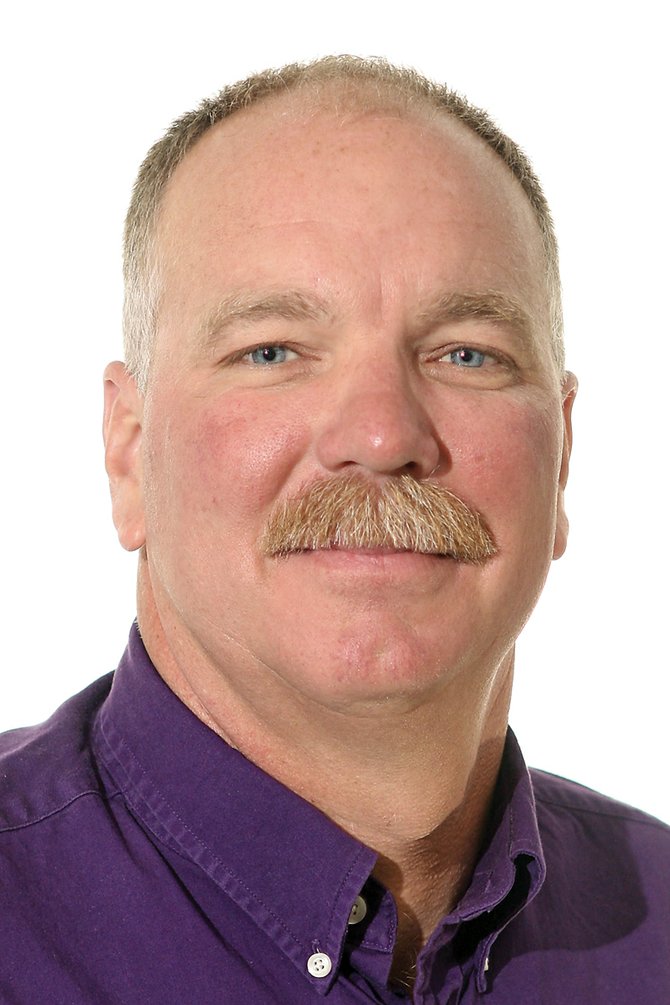 Tim Jantz
Stories this photo appears in:
At issue are two laws passed this spring that are set to take effect July 1, limiting the size of ammunition magazines to 15 rounds and expanding background checks to private and online firearm sales.
By The Associated Press
May 17, 2013 2:56 p.m.

Wiggins and Jantz maintain the legislation passed by Colorado's House and Senate won't keep guns out of the hands of criminals and instead will punish law-abiding citizens. Both sheriffs said Tuesday that gun control has been the No. 1 concern of their constituents in recent months, and that every email, phone call and comment they have heard is from residents who oppose gun control legislation.