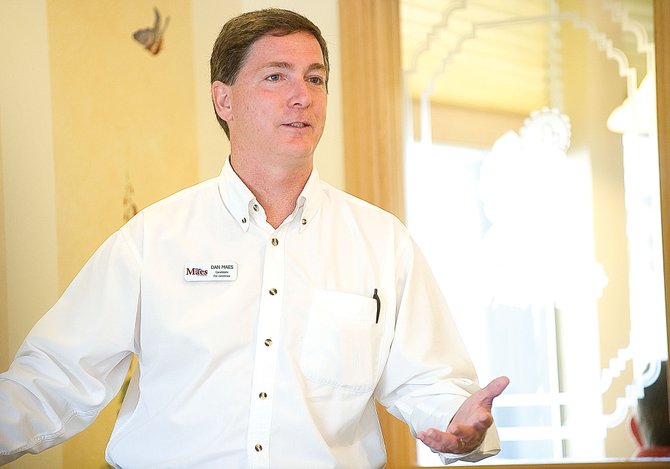 Dan Maes, candidate for Colorado governor, speaks Wednesday morning at The Egg & I in Steamboat Springs. Maes is up against Scott McInnis in the Aug. 10 primary.
Stories this photo appears in:

Maes explains remarks at campaign appearance
The possible Republican candidate for governor continued to express concerns that a Denver bicycle initiative could violate the Colorado Constitution. In other remarks to local Republicans, Maes promised to work to downsize state government and strengthen Colorado's stature as an energy producer.