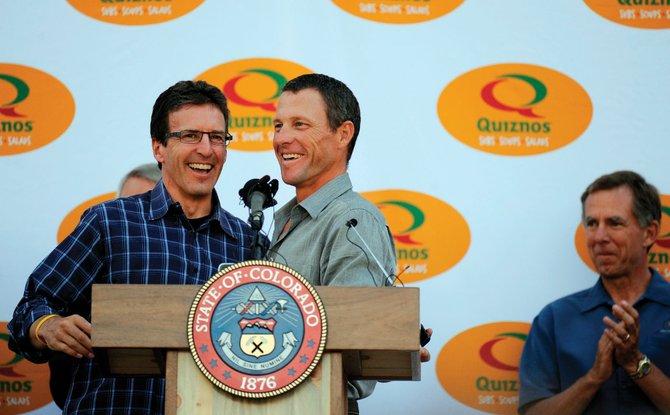 Gov. Bill Ritter and Lance Armstrong announce the return of pro cycling to Colorado on Wednesday.
Stories this photo appears in:

Lance Arm­strong and Gov. Bill Ritter announced plans for an elite, seven-stage international cycling race to take place next summer. The Quiznos Pro Challenge will be the first pro cycling event of significance in the state since the Coors Classic, which ran from 1979 to 88.