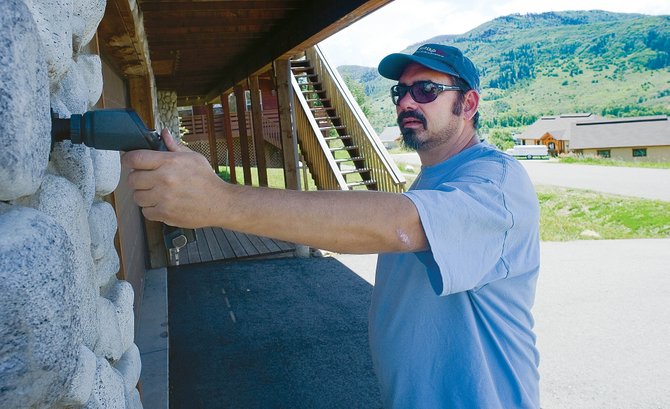 John Abramski, a meter reader for the city of Steamboat Springs water district, reads meters on Sandhill Circle on Tuesday.
Stories this photo appears in:

Richard Giardina said one message came through strongly Tuesday during discussions about recommended water and sewer rate increases that could affect city users as soon as Jan. 1, 2011. "I'm hearing loud and clear if we could mitigate, moderate the impact on our customers," Giardina said to the council.