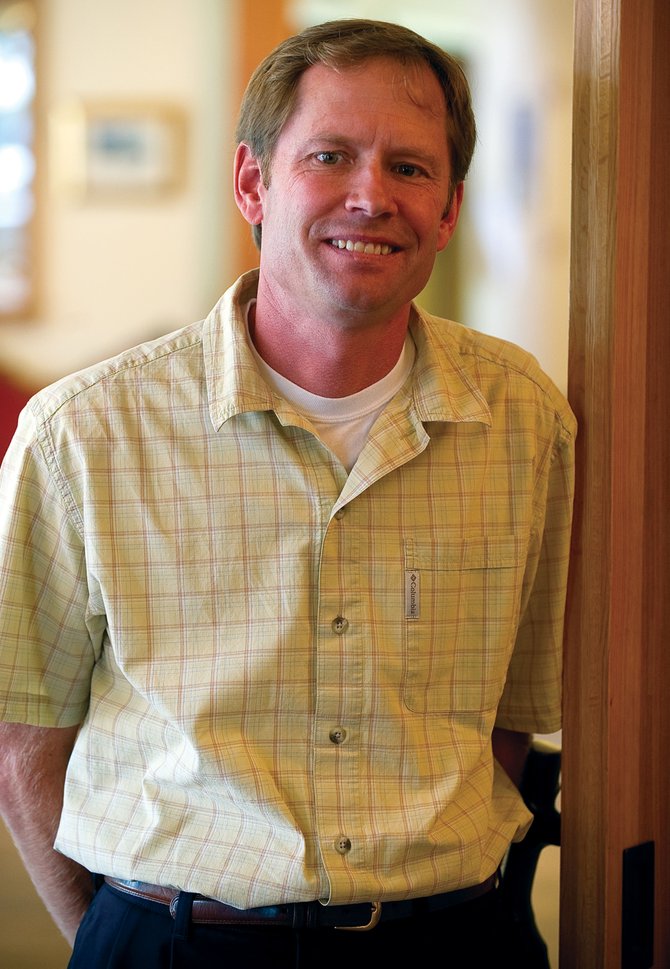 Bart Kounovsky
Stories this photo appears in:

Council President Pro-Tem Scott Myller and councilman Kenny Reisman are term limited and can't run for another four years on the dais.
At stake Tuesday is city funding for a new police station in 2014 and $735,000 worth of salary and benefit adjustments for some city employees.
I have enjoyed my one-year of service on the council and look forward to serving for four more years.
New council will decide whether to impose a fee, ban or something else
When the Steamboat Springs City Council considers action to impose a fee or even a ban on disposable shopping bags as early as next summer, some of its existing members won't be making that decision. In Steamboat, eight candidates are vying for four seats in the November election, three of them contested.
Myller, Kounovsky plan to run; Quinn leaning against another term
Scott Myller and Bart Kounovsky said Wednesday that they would run, Meg Bentley said she would not, and Jon Quinn said he was "strongly leaning toward not running again." Quinn has until Aug. 2, when City Council candidates can start circulating petitions, to decide.

Kounovsky will fill seat vacated by Jim Engelken
The Steamboat Springs City Council unanimously picked the chief operating officer of Colorado Group Realty to replace a member who routinely opposed decisions he felt were too aggressively pro-growth. Bart Kounovsky will be sworn in Sept. 7 to fill the seat vacated last month by Jim Engelken, who recently moved to the Front Range with his family.