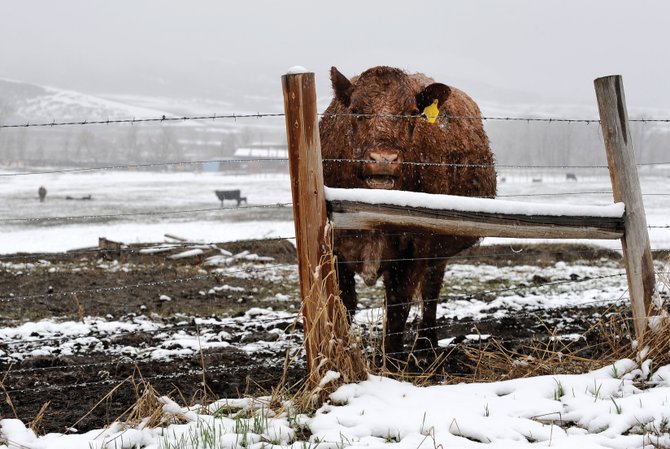 Snow falls on a cow Friday afternoon in a pasture along Routt County Road 129. Routt County cattle ranchers are embracing the cold wet weather because it will benefit their hay meadows.
Stories this photo appears in:

More snowstorms in May could keep the hoppers away
Routt County farmers and ranchers welcomed the return to winter weather Friday, as long as the prevailing winds don't kick up a blizzard. According to the National Weather Service, there is an 80 percent chance of rain and snow today and a 30 percent chance Sunday. The high temperature both days was expected to be 52, and the sun is expected to return to Steamboat early next week.