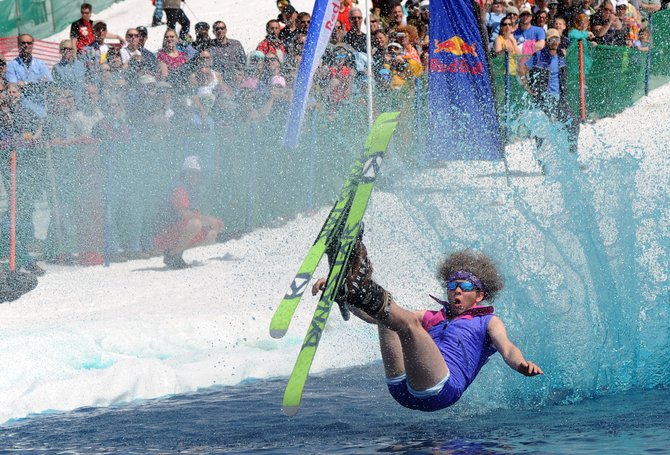 Dustin Schaffer readies himself for a dip in the pond Sunday at the Splashdown Pond Skim competition at Steamboat Ski Area. The day marked the end of the ski season for the ski area and was filled with costumes and base-area partying.

Stories this photo appears in:

Closing Day includes Pond Skimming competition, costumes
It wouldn't be Closing Day at Steamboat Ski Area without the goofy getups. Skiers and snowboarders were decked out in all sorts of costumes Sunday. The guy wearing an orange tuxedo and top hat was hard to miss. So were the people in banana suits. There were little girls wearing tutus, men dressed as cowboys and women wearing bikini tops with their ski pants.