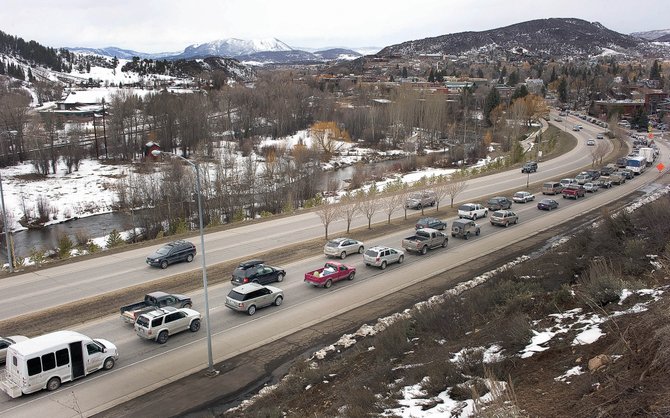 Traffic backs up along Lincoln Avenue east of downtown Steamboat Springs on Monday while construction crews milled the asphalt at the Third Street intersection. Motorists who had been told Monday's start to the months-long, $5.6 million downtown repaving project would begin on the west side of town may have been caught off guard. By the end of the day, the work had shifted to 13th Street as originally planned.
Stories this photo appears in:

Crews return to US 40 road project; big storm expected to leave 8 to 16 inches
A significant winter storm has started dumping snow just as Steamboat Springs' major downtown road construction project was expected to get under way. Work was canceled for the day, the Colorado Department of Transportation said in an e-mail notice this morning.