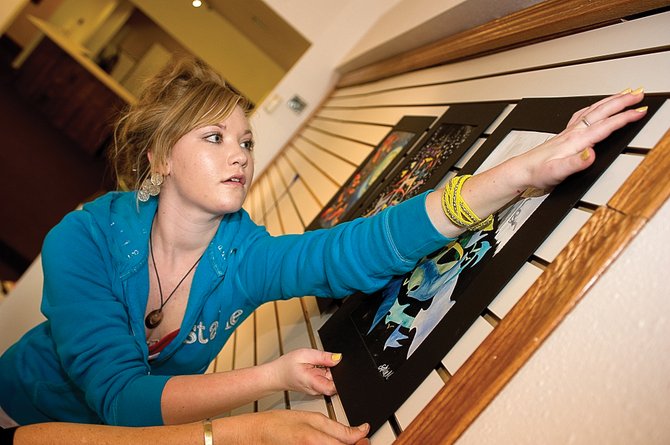 Steamboat Springs art student Sophie Myller was busy hanging her art earlier this week at the downtown Steamboat Springs Center for Visual Arts. The gallery has invited art students from the high school to take part in a show, which opens today.
Stories this photo appears in:

Artists worked through school year to create varied display
Kyle Swoyer wasn't always so impulsive with her creativity. A senior in Steamboat Springs High School's Advanced Placement studio art class, Swoyer started the school year carefully planning each piece she created. As the year moved along and each AP art student pursued his or her own style, Swoyer changed hers; she took an idea and went with it.