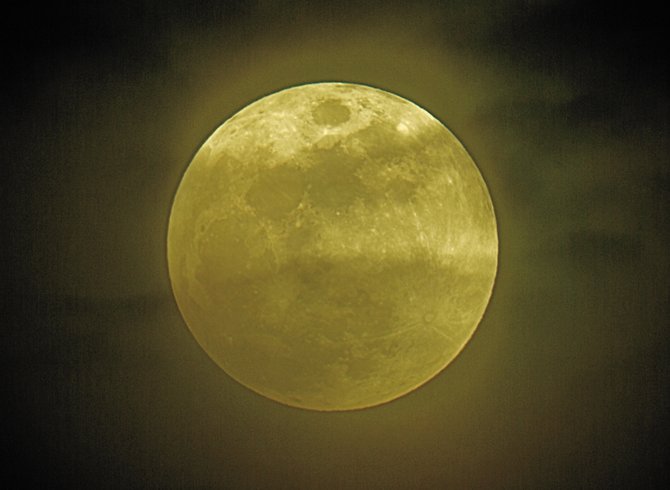 Will the upcoming harvest moon look as big as a pumpkin or small enough to be eclipsed by your pinky finger? Witness the "moon illusion" for yourself this coming weekend.
Stories this photo appears in:

Get ready for a big ol' harvest moon this weekend. There's a lot of folklore out there concerning the unusual harvest moon phenomenon. Let's see if we can separate fact from fiction.
September 29, 2009 midnight