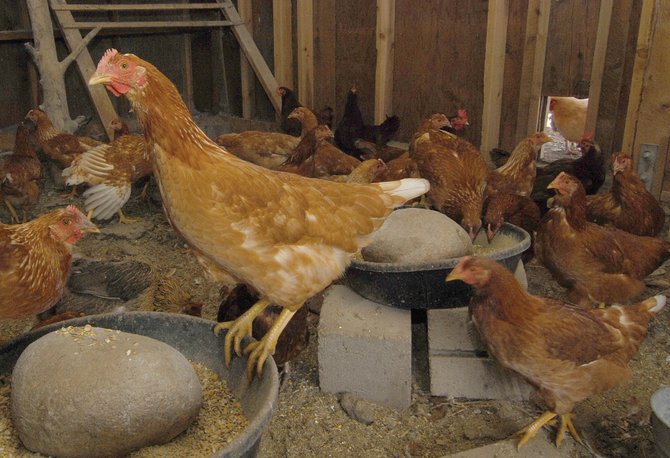 A Rhode Island Red Chicken takes a break from feeding inside a chicken coop owned by Herald Stout. Stout's coop is located just outside the Steamboat Springs city limits. An ordinance allowing chickens within city limits is in the early stage of review.

Stories this photo appears in:

Proposal would allow up to 5 hens in single-family zones
An ordinance in the early stages of review would allow as many as five chicken hens to be kept at homes within city limits in single-family zone districts. The ordinance has not been reviewed by the Steamboat Springs Planning Commission or City Council but probably will be this fall.