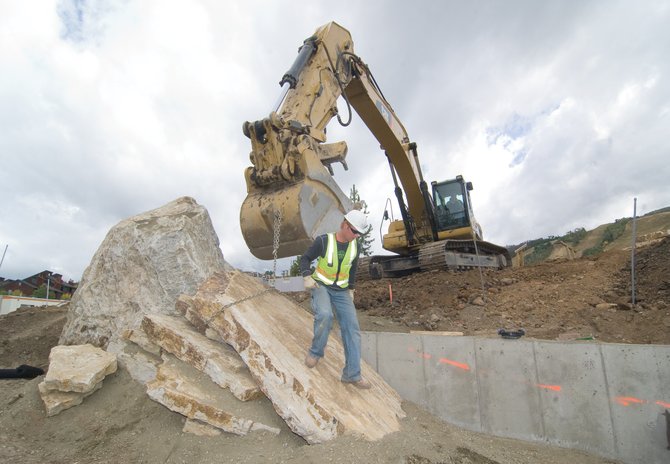 Brady Meier, of Duckels Construction, climbs off a sandstone slab after attaching a chain. The heavy slab was being moved into position by an excavator operated by Derrick Duckels and will be part of an outdoor gathering place near the Burgess Creek diversion.
Stories this photo appears in:

Ground-source snowmelt system ruled out for promenade
From the collapse of municipal bond insurers to an unwillingness to take on new debt in a volatile economy, the city's urban renewal authority has struggled since early last year to secure the money needed for planned projects. Now, the URA is faced with a better sort of problem: a bank offering two options for financing.