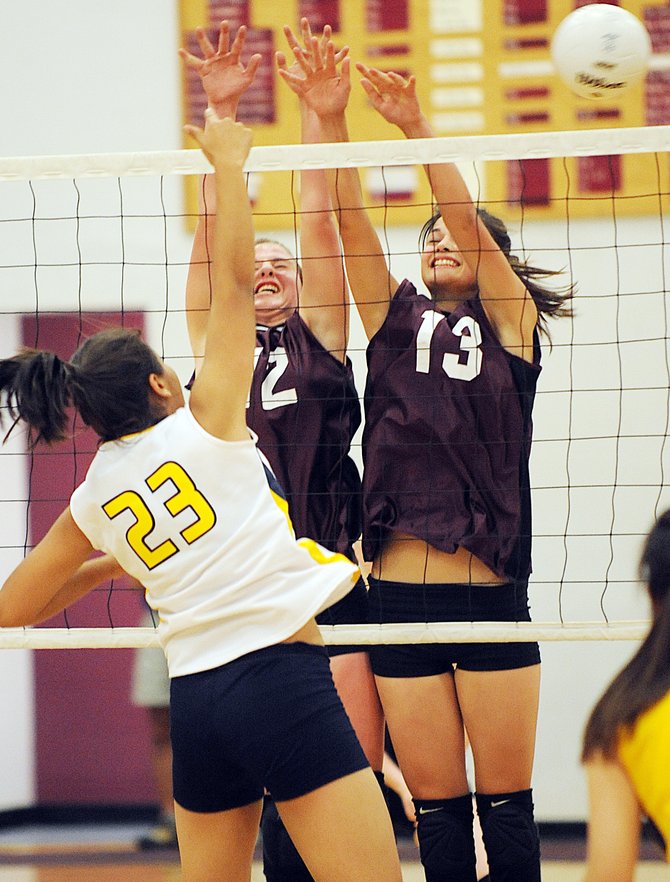 Soroco's Shelby Miles, left, and Ceanna Rossi try to block North Park's Lucia Banuelos on Thursday as the Rams fell in three games to the Wildcats. Soroco returns to action at 5 p.m. today against DeBeque at home.
Stories this photo appears in:

Rams volleyball can't get past stiff Wildcats defense
A fast start propelled Soroco High School to a big early season win Saturday at Paonia, but the Rams were on the other end of a fast start Thursday as they battled North Park at home.
September 18, 2009 midnight