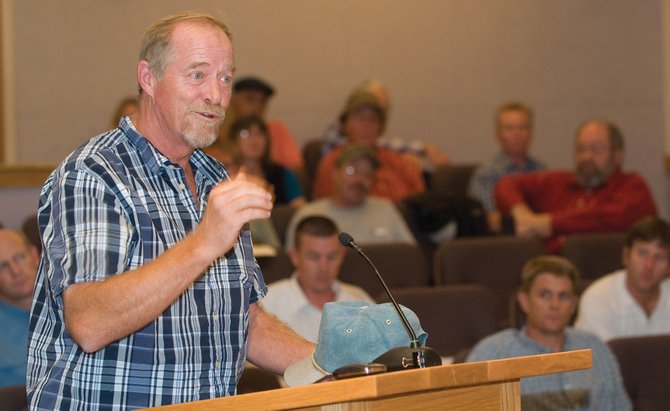 West Acres Mobile Home Park resident Tom Armstrong speaks during public comment at Tuesday evening's Steamboat Springs City Council meeting. Armstrong is upset about plans to build a road through dedicated greenbelts in the mobile home park.

Stories this photo appears in:

The West Acres Mobile Home Park were granted what City Council President Loui Antonucci described as a mere "stay of execution," a developer was left befuddled and council members still are stuck in the middle of a quandary with no comfortable answers in sight.