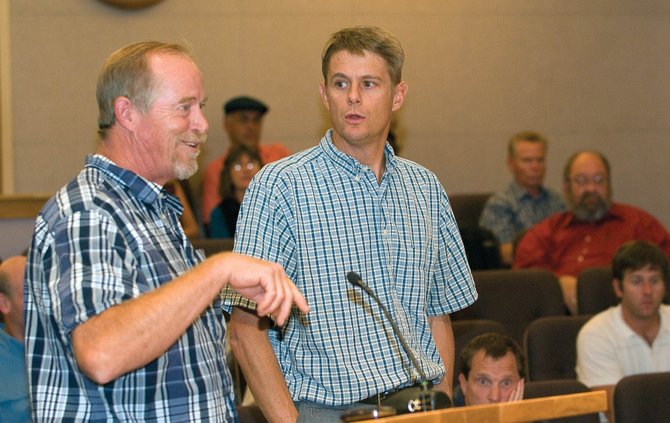 City planning director Tom Leeson, right, addresses an issue as West Acres Mobile Home Park resident Tom Armstrong tries to make his point during public comment at Tuesday evening's Steamboat Springs City Council meeting. The mobile home park residents are upset about plans to build a road through dedicated greenbelts in their neighborhood.
Stories this photo appears in:

The West Acres Mobile Home Park were granted what City Council President Loui Antonucci described as a mere "stay of execution," a developer was left befuddled and council members still are stuck in the middle of a quandary with no comfortable answers in sight.