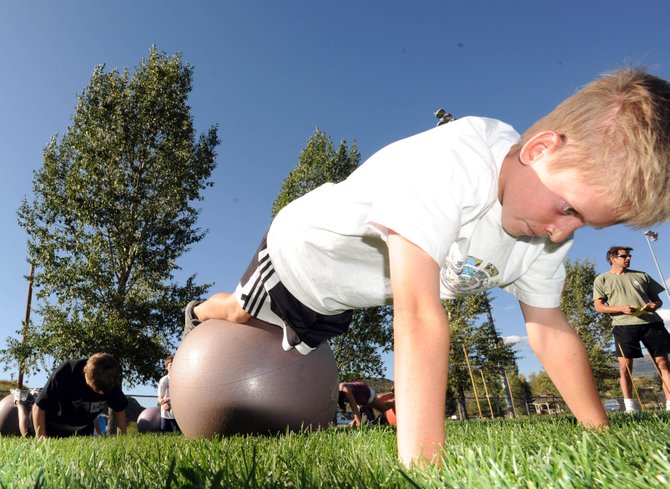 Devin de Jong, 12, does a push up with is legs resting on a workout ball on Friday while training with the J3 Alpine skiers at the Steamboat Springs Winter Sports Club's dryland training session. The club members are training up for the coming winter season to get every advantage on their competition, but there are a lot of things non-competitive skiers and snowboarders can be doing to prepare for the looming snow, as well.

Stories this photo appears in:

Preparing for the snow season is always a good idea said Mark Jones, an exercise physiologist for Steamboat's Optimum Fitness. "A fitness program is like an insurance policy," he said Friday, speaking between the personal training appointments that filled his day. "If you're not fit, your risks go up. If you are fit and do get hurt, you have a smaller chance of having a more severe injury."