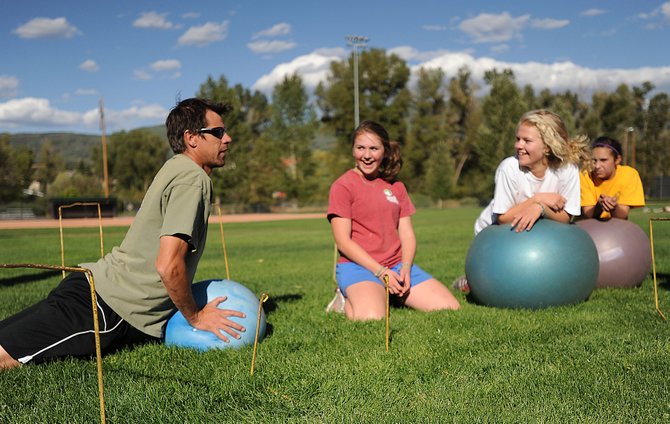 Steamboat Springs Winter Sports Club Alpine coach Rob Worrell demonstrates how not to work out for Olivia Rudolph, from left, Kate Cooper and Miranda Salky. The Winter Sports Club went through dryland training exercises Friday. The first step toward being in proper shape for ski season, local fitness experts said, is establishing a good fitness base.

Stories this photo appears in:

Preparing for the snow season is always a good idea said Mark Jones, an exercise physiologist for Steamboat's Optimum Fitness. "A fitness program is like an insurance policy," he said Friday, speaking between the personal training appointments that filled his day. "If you're not fit, your risks go up. If you are fit and do get hurt, you have a smaller chance of having a more severe injury."
September 13, 2009 midnight