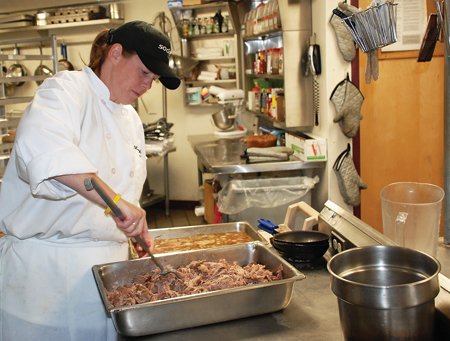 Katie Dunn prepares roast pork for an Asian noodle dish that was on the noon menu at the CMC Alpine Campus dining hall on Friday. College officials hope to break ground by 2012 on a new building that would include expanded dining facilities.
Stories this photo appears in:

Colorado Mountain College officials hope a new 40,000-square-foot building on the Alpine Campus in Steamboat Springs would establish the school as an international learning center for a form of renewable energy known as geoexchange.