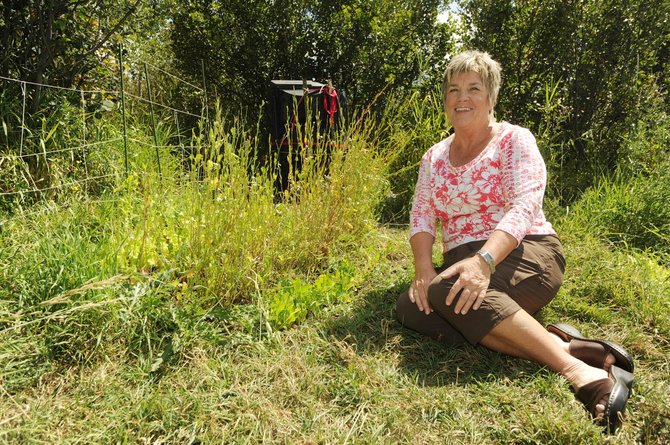 Steamboat Springs resident Barbara Prettyheart Hoff calls her husband Dave's garden pathetic. She is happy, though, to see him trying out a new hobby.
Stories this photo appears in:

I've just come from my husband's garden to see if there is anything I can harvest while he is back East visiting his parents. It's pathetic out there. I found one zucchini blossom and two puny green tomatoes that might be ready for harvest by the middle of the month.