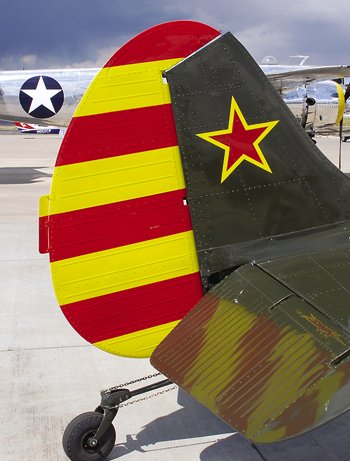 The red star on the tail of Bob Till's Yak-52 model TW says "Soviet Bloc."
Stories this photo appears in:

Romanian-built Yak-52 sure to turn heads at Air Fest
If you head up to the Wild West Air Fest this weekend, keep a lookout for a Yak on the apron at Steamboat Springs Airport. It's not the hairy beast you're picturing in your mind's eye.