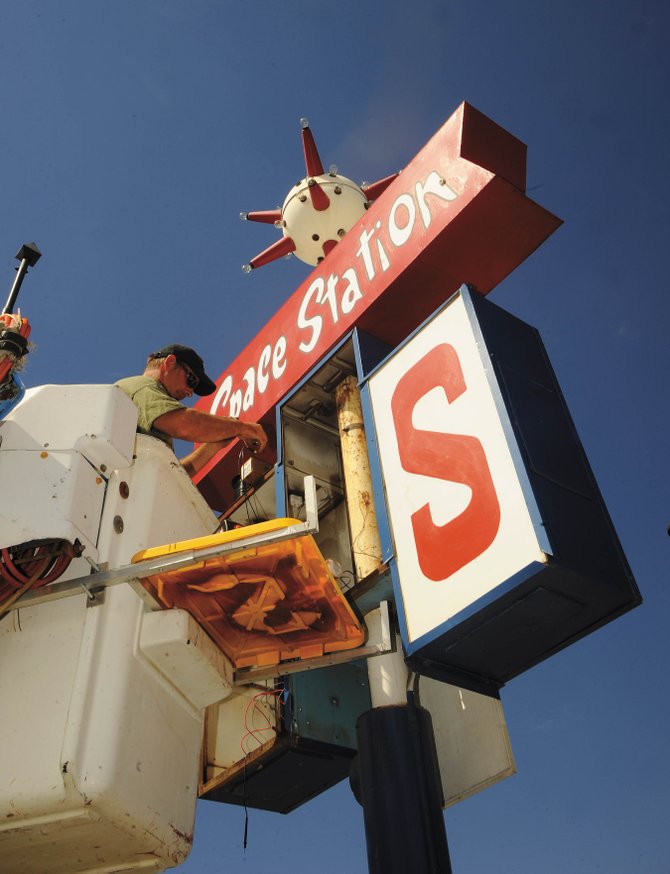 The Space Station gas station
Stories this photo appears in:

New operators embrace Space Age theme, local products
In reopening the Space Station gas station and convenience store in downtown Steamboat Springs, Eric and Jodi Dorris are taking their cues from the sign out front. The red and white, Space Race-era sign is topped with a spherical "satellite" and is the most recognized feature of the property at Seventh Street and Lincoln Avenue. The sign is about 50 years old, was prompted by the Soviet Union's launching of Sputnik in 1956 and has survived two remodelings of the property.