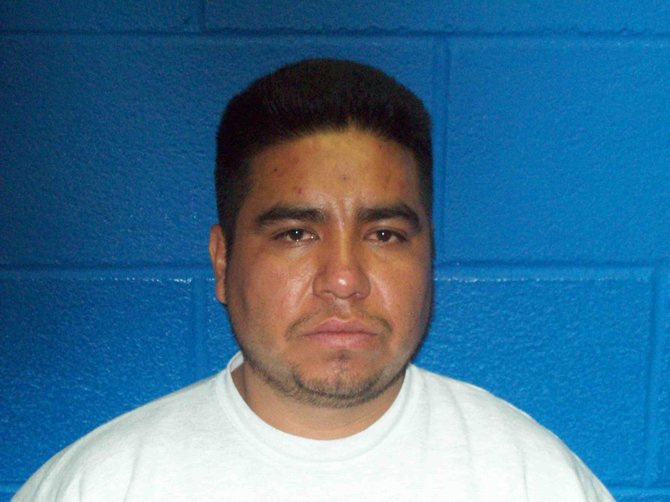 Ernesto Sanluis-Espinoza
Stories this photo appears in:
Lawyer for Ernesto Sanluis-Espinoza turns down plea deal
The attorney for Ernesto Sanluis-Espinoza, one of three men charged in an August drug raid, said he wasn't interested in accepting a plea agreement proposed by the 14th Judicial District Attorney's Office.
All three suspects in an alleged cocaine and methamphetamine distribution ring remain in custody on a $20,000 bond and a hold for Immigration and Customs Enforcement.

A raid of a south Steamboat Springs home Monday night turned up about a pound of methamphetamine and about half a pound of cocaine, and ended with three men arrested. Law enforcement officers estimate the seized drugs are worth about $81,000 in street value.