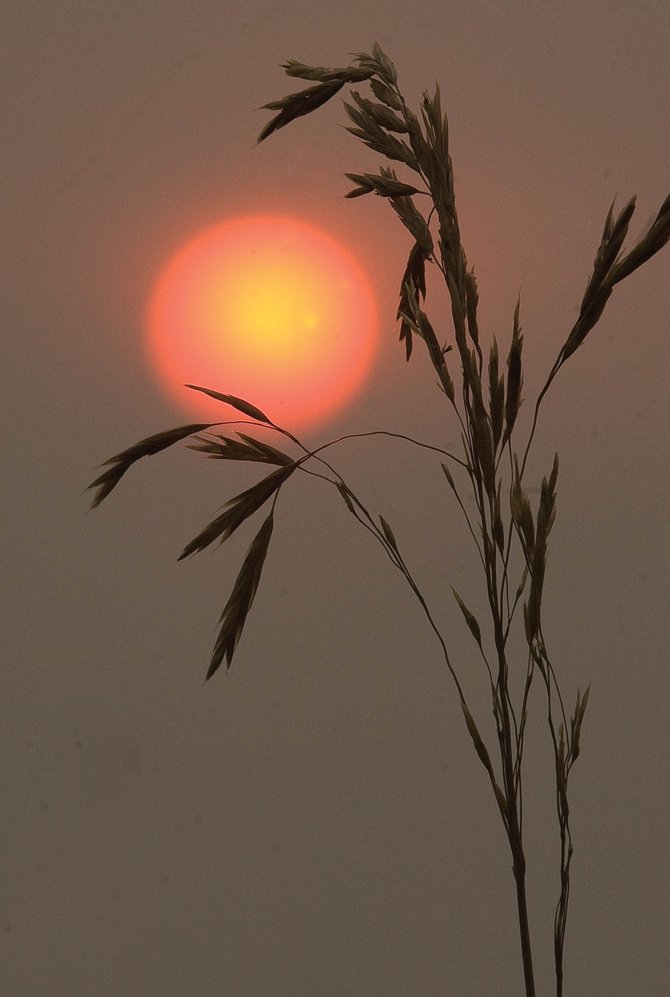 Fires in California and Utah made the sun appear red in the Steamboat Springs sky Monday evening. Eight fires in California, and another in Utah, have left the sky in Steamboat hazy and have made for some unique sunsets.
Stories this photo appears in:

Skies affected by California fires; 2 weekend fires extinguished
A couple of small lightning-caused local blazes were put out during the weekend, but Routt County residents are still dealing with the effects of wildland fire.