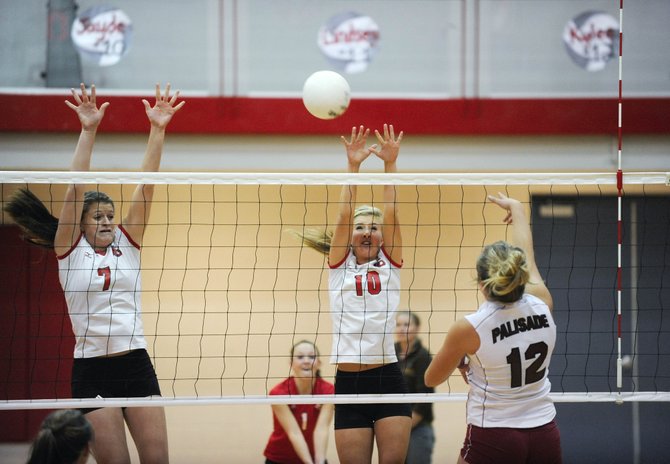 Steamboat Springs High School volleyball players Devin Wilkinson, No. 7, and Jayde Mattox, No. 10, go up for a block during their Oct. 3 game against Palisade. Steamboat opens the District 8 tournament at about 9:15 a.m. Saturday in Montrose.
Stories this photo appears in:

Tournament begins Saturday at Montrose
As fair or unfair as the District 8 seeding might be, that's the farthest thing from Steamboat Springs volleyball players' minds. Steamboat has an opportunity to keep its season alive Saturday when the team joins Montrose, Mullen, Palisade, Montezuma-Cortez and Pueblo East in the district tournament at Montrose High School.