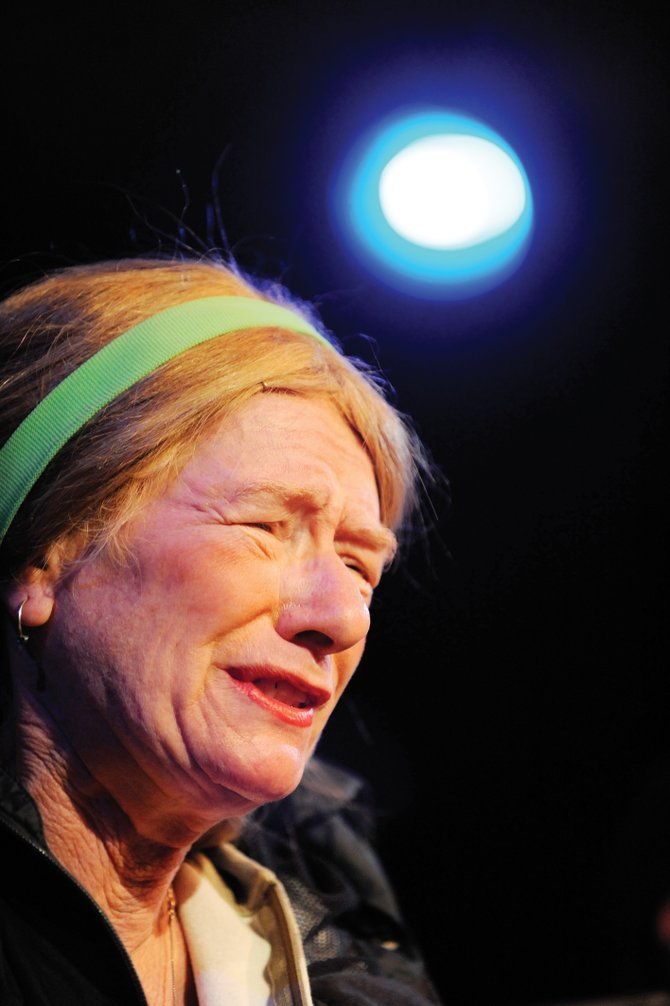 Rusty de Lucia, a longtime Steamboat Springs resident who has been active in the theater community throughout the years, will join the 5 percent of volunteers who are older than 50 in the Peace Corps' approximately 7,500-person force. She is appearing in "Kimberly Akimbo" at 7 p.m. today at the Depot Art Center.
Stories this photo appears in:

Rusty de Lucia, actor, director, teacher and grammarian, got a final acceptance to spend the next two years assisting young teachers in the landlocked South African nation Lesotho at the end of the summer, and she leaves Steamboat Springs on Nov. 1 for training.
October 25, 2009 midnight