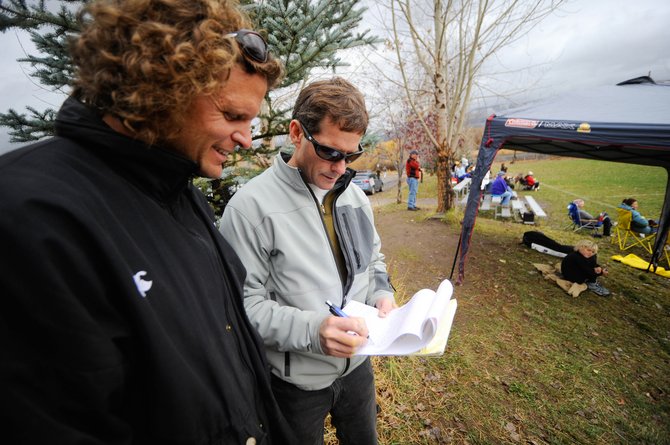 Let's Vote committee member Tim Rowse watches Steamboat Springs resident Eugene Buchanan sign a petition Saturday to put the Steamboat 700 annexation to a vote.
Stories this photo appears in:

Development's project manager says signature drive was not a surprise
Don't expect to see any major campaign efforts promoting Steamboat 700 while a group of citizens tries to collect enough signatures to challenge the Steamboat Springs City Council's annexation of the development. "We've always known a petition was an option of the electorate, and we respect that," Danny Mulcahy said.