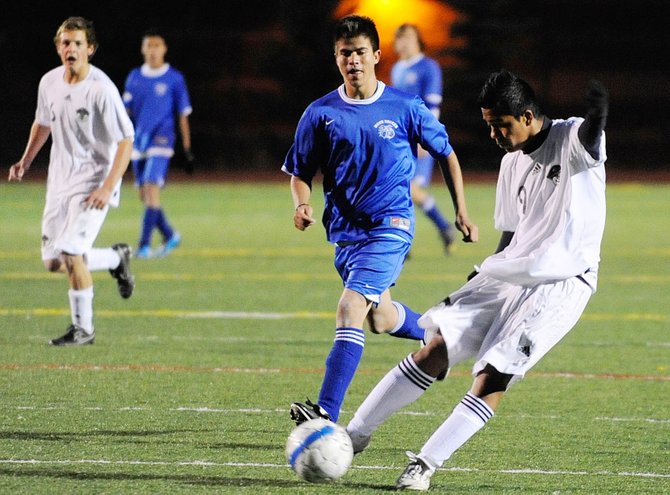 Steamboat Springs High School sophomore Enrique Lopez takes a shot to bring the Sailors to a 2-0 lead against Moffat County High School. Steamboat won, 3-0.
Stories this photo appears in:

The Steamboat Springs-Moffat County soccer game ended at 7 p.m., but the real drama took place one county over and two hours later. The Steamboat boys soccer team had done its part for the Western Slope League championship, a quick 3-0 win against Moffat County on Thursday at Gardner Field.