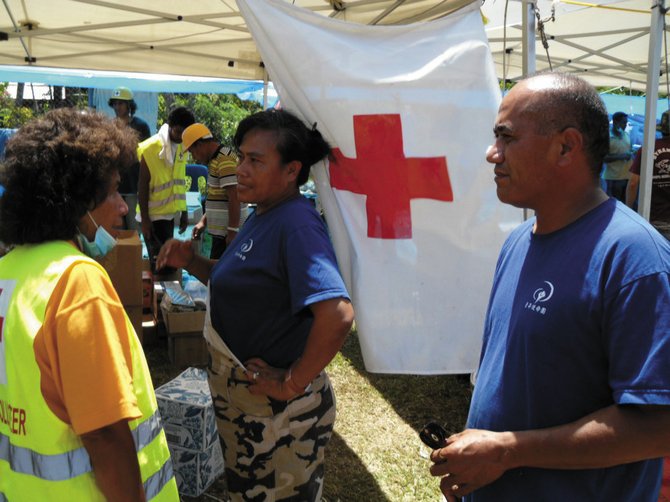 Members of Steamboat Springs resident Pio Utu's family including his sister, Sose, center, and brother-in-law Fono Fepulea'i, right, help with disaster relief in Samoa, which is rebuilding after a Sept. 29 earthquake and tsunami. A benefit for relief efforts is Saturday at Steamboat Springs High School.
Stories this photo appears in:

A local volunteer sports trainer is hosting a fundraiser Saturday to benefit the people of his native Samoan islands, who are rebuilding after a devastating earthquake and tsunami that struck Sept. 29.
October 18, 2009 midnight