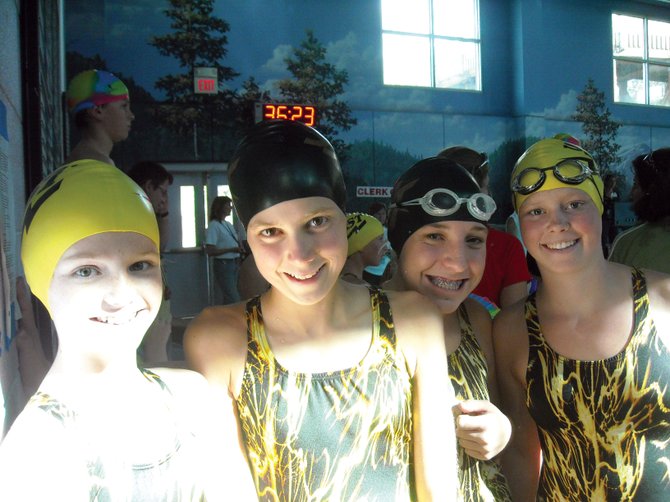 Margarte Lichtenfels, from left, Taylor Harrington, Hannah Mihaich and Marley Loomis are excited after winning the girls 400-yard freestyle relay at the Aspen Leaf Invitational during the weekend. It was the first time the Steamboat Swim Team had competed in the fall event.
Stories this photo appears in:

The Steamboat Springs Team Lightning Swim Team competed in the Aspen Leaf Invitational on Oct. 10 and 11 for the first time in team history.