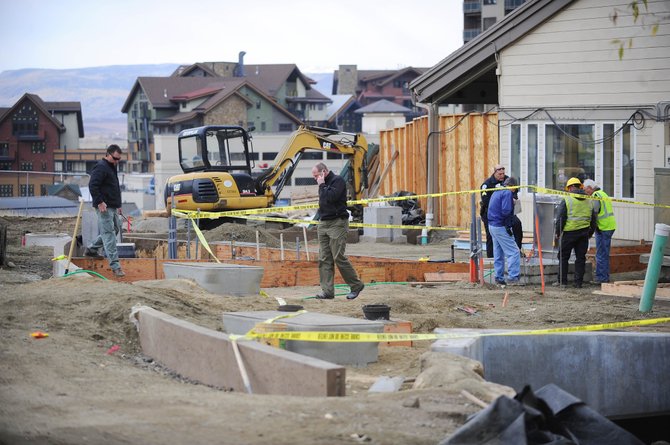 Police investigate the scene of a construction accident Friday morning next to Slopeside Grill in Steamboat Springs. Hayden resident Brady Meier died in the accident.
Stories this photo appears in:

Brady Meier was pronounced dead at 11:45 a.m. at Yampa Valley Medical Center, Routt County Coroner Rob Ryg said. The cause of his death has not been determined, but Ryg and investigating officers said they think Meier was struck with a fitting from a pressurized water line.
October 10, 2009 1:12 a.m.

Man was working on project next to Slopeside Grill when fatally injured
A 29-year-old Hayden man died today after a compression cap on a water line blew off and struck him. The man was working on a construction project at the base of Mount Werner.
October 9, 2009 12:14 p.m.