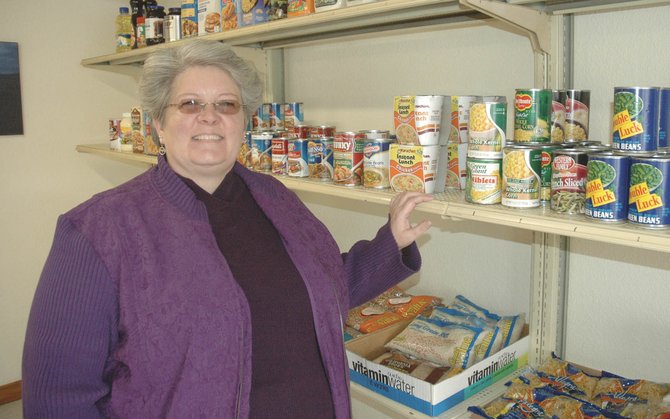 The new site for the LIFT-UP food bank in Hayden includes far more shelf space and square footage than the previous spot. Volunteer Holly Blake, displaying the wares Thursday, handled much of the move and will run the food bank.
Stories this photo appears in:

LIFT-UP serves those in need Wednesday mornings on Walnut
LIFT-UP clients who walk into the new Hayden food bank space are likely to see Holly Blake's bright, smiling face. Blake, a volunteer and LIFT-UP of Routt County board member, will manage the food bank.