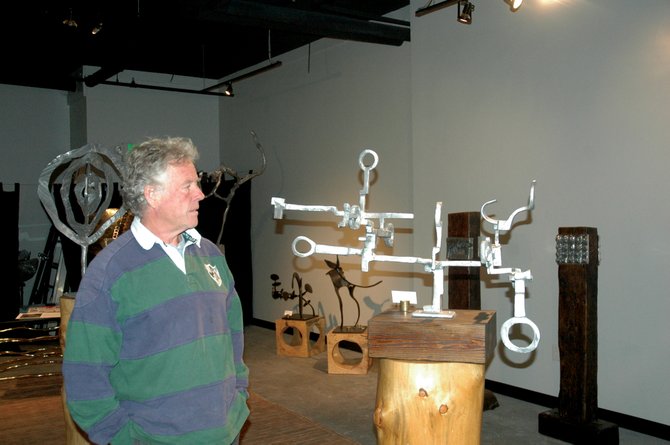 Sculptor and part-time Routt County resident David Marshall talks about his work, which includes pieces made from found and recycled metal objects. Marshall's work is on display at Howelsen Place Gallery at least through early summer 2010.
Stories this photo appears in:

Howelsen Place Gallery owner Barbara McNary has pinpointed the most common reaction of visitors to the art space, which features work by sculptor David Marshall. "I think the first week I started a tally sheet of all the 'wow's I heard, and I got a little tired of adding that up - it's significant," McNary said.