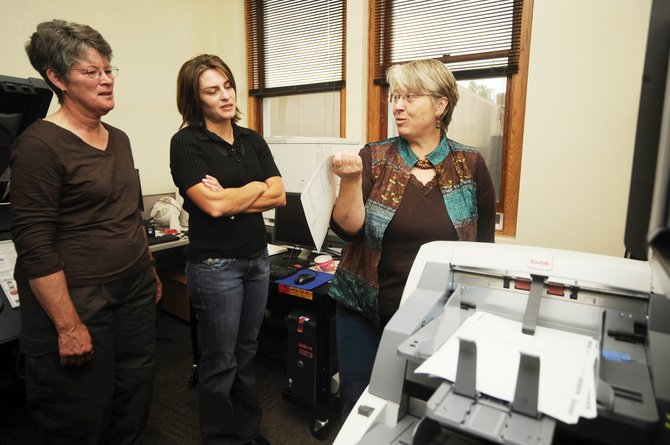 Routt County Elections Supervisor Vicki Weber, right, shows volunteers, from left, Tresa Moulton and Julie Franklin a flawed ballot that the scanner recognized during a test of the equipment Wednesday at the Routt County Courthouse.
Stories this photo appears in:

Voters will use only mail-in ballots for this year's election
Routt County Clerk and Recorder Kay Weinland wants voters to keep a number of dates in mind this election season - but Election Day itself isn't one of the most important. There will be no polls, no booths and no voting machines this year.