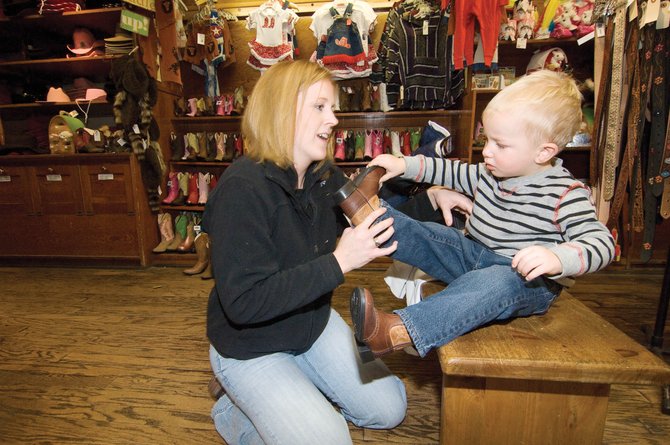 Jennifer Jacobsen helps her son Jones with a boot while shopping at F.M. Light & Sons on Friday afternoon. The downtown business was filled with people looking for bargains and holiday gifts the day after Thanksgiving.
Stories this photo appears in:

Number of shoppers high, but Black Friday sales typically small
The idea of Black Friday, with throngs of sales-frenzied, elbow-throwing shoppers beating down retailer doors, doesn't quite hold up in Steamboat Springs. The kickoff to the Christmas holiday shopping season was humming, however, and business owners reported brisk traffic.