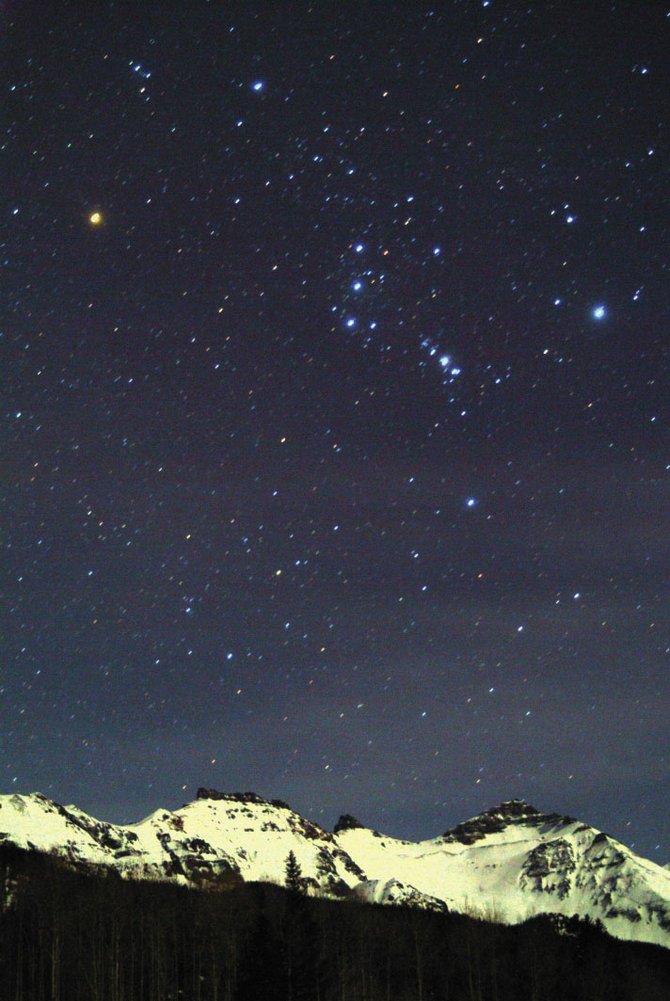 In this image from January 2005, the familiar stars of Orion the Hunter are seen rising over snowy mountains surrounding Trout Lake near Telluride.
Stories this photo appears in:

All of a sudden, after changing from daylight saving time to standard time at the beginning of November, Orion is rising in the early evening before most of us go to bed instead of around midnight. Orion is one of only two constellations visible from Colorado that contains two first-magnitude stars.
November 24, 2009 midnight