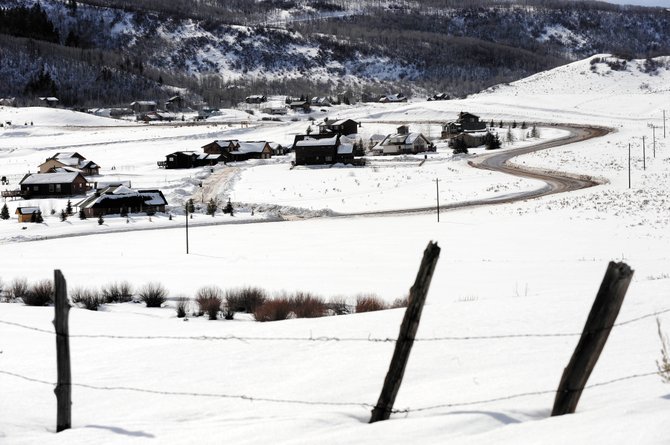 Contemporary Stagecoach subdivisions are connected to sewage lines and a wastewater treatment plant, but elsewhere in the sprawling neighborhood, older subdivisions never firmed up their infrastructure.
Stories this photo appears in:

The Routt County Board of Commissioners offered a ray of hope last week to 1,155 lot owners in some of the original subdivisions at Stagecoach. The commissioners voted unanimously Tuesday to reject a proposal from the Morrison Creek Metropolitan Water and Sanitation District to cap the number of sealed sewage vaults that can be installed on the lots.