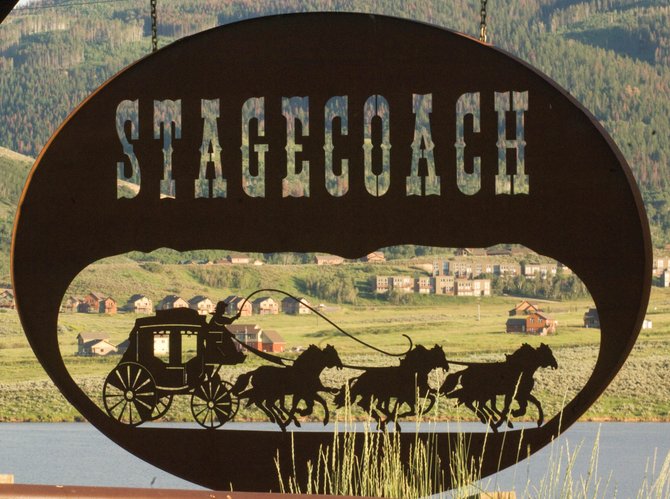 A sign just outside of Stagecoach frames the area's once booming development. Many of the original lots from the early 1970s have no access to municipal water and wasterwater services and county officials are struggling to find a solution.
Stories this photo appears in:

The Routt County Board of Commissioners offered a ray of hope last week to 1,155 lot owners in some of the original subdivisions at Stagecoach. The commissioners voted unanimously Tuesday to reject a proposal from the Morrison Creek Metropolitan Water and Sanitation District to cap the number of sealed sewage vaults that can be installed on the lots.