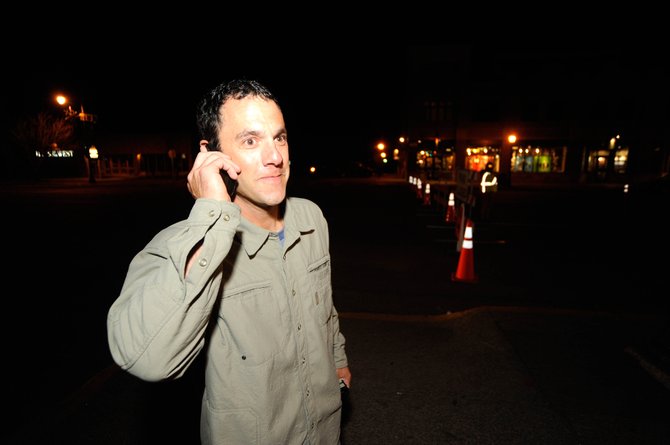 Kenny Reisman delivers the news to his dad Tuesday outside the Old Town Pub.
Stories this photo appears in:

Small-business owner, soccer coach wins City Council seat
Kenny Reisman beat Ken Solomon for a District 2 seat on the Steamboat Springs City Council in Tuesday's election. He won with 56.3 percent of the vote, 1,776 to 1,379.