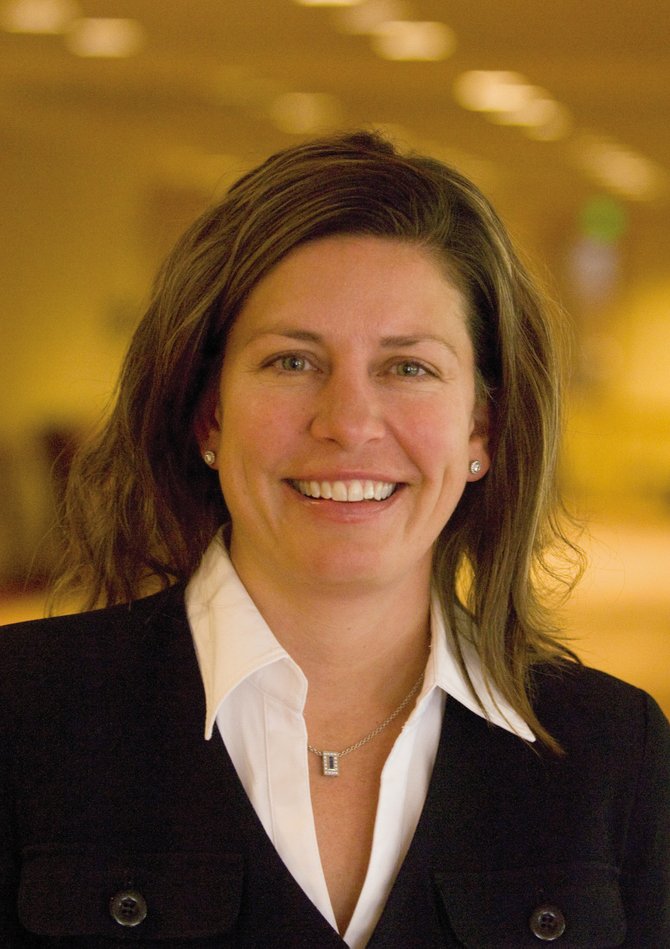 Cari Hermacinski
Stories this photo appears in:
Chuck McConnell, who ran for House District 26 in 2012, has stated he will vie to be the GOP's candidate in the 2014 race. Fellow Routt County Republican Dave Moloney also has declared his candidacy for H.D. 26
Two Republicans from Routt County have set their sights on political office with Dave Moloney announcing his intention to run for state House District 26 and Cari Hermacinski filing an affidavit for her intent to run for Routt County Board of Commissioners District 3.

She will recommend Bart Kounovsky to lead City Council
Steamboat Springs City Council President Cari Hermacinski will nominate Bart Kounovsky to take over the role she's held since 2009.
Council president says annexation vote is 'no' as city official and 'yes' as citizen
Steamboat's City Council president said this week that despite voting "no" on the Steam­boat 700 annexation agreement this fall, she'll vote "yes" on her mail-in ballot. Cari Hermacin­ski was one of three council members who voted against Steamboat 700 on Oct. 13, 2009, when the council approved the annexation in a 4-3 decision.

Council president pro tem easily defeats Bennett
In what turned out to be the most lopsided race of the 2009 election, Cari Hermacinski defeated Kevin Bennett for a District 1 seat on the Steamboat Springs City Council. She won with 63.6 percent of the vote, 2,066 to 1,184.