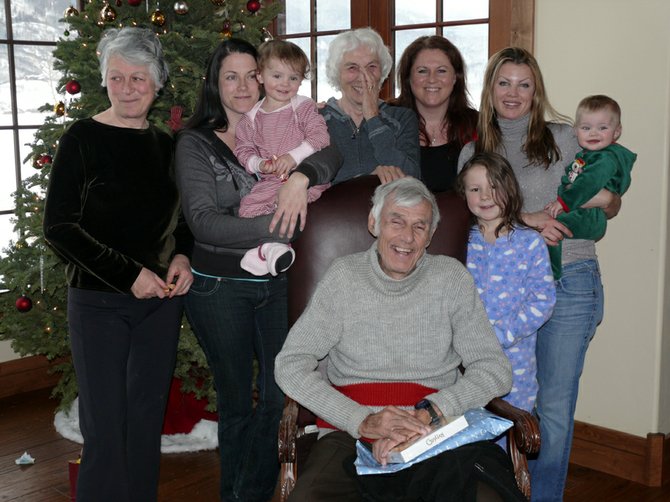 Bob Bear, seated, is surrounded by family during a recent Christmas holiday.
Stories this photo appears in:

Bob Bear thought Steamboat was 'a wonderful place to be old'
Annie Meyer said her father, Bob Bear, spoke as recently as Sunday about the dangers of the intersection at Pine Grove Road and U.S. Highway 40, which he traversed on daily walks between his home at Selbe Apartments and the Yampa River Botanic Park.

Pedestrian killed in Wednesday accident taught at Lowell Whiteman for 25 years
The longtime Steamboat resident passed away at about 8 p.m. from head injuries sustained after he was hit by a pickup while trying to cross U.S. Highway 40 at Pine Grove Road. Bear, 77, died at about 8 p.m. Wednesday in a Denver hospital after the accident that morning in Steamboat.