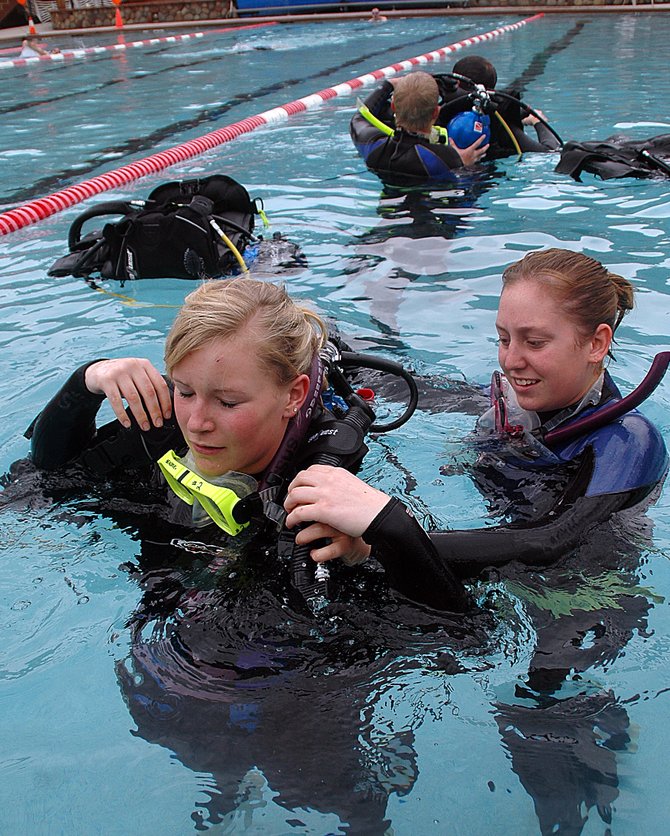 Samantha Huffar helps Cassidy Bush into SCUBA gear Sunday at the Old Town Hot Springs in downtown Steamboat Springs.
Stories this photo appears in:
Scuba lesson part of science class with real-world applications
Slipping into wetsuits and jumping into the pool may not be the typical way to start a high school class, but for Hayden High School teacher Dean Massey's students, scuba diving is just what they expected. "It's the reason I joined the class," junior Kolton Miller said Sunday.