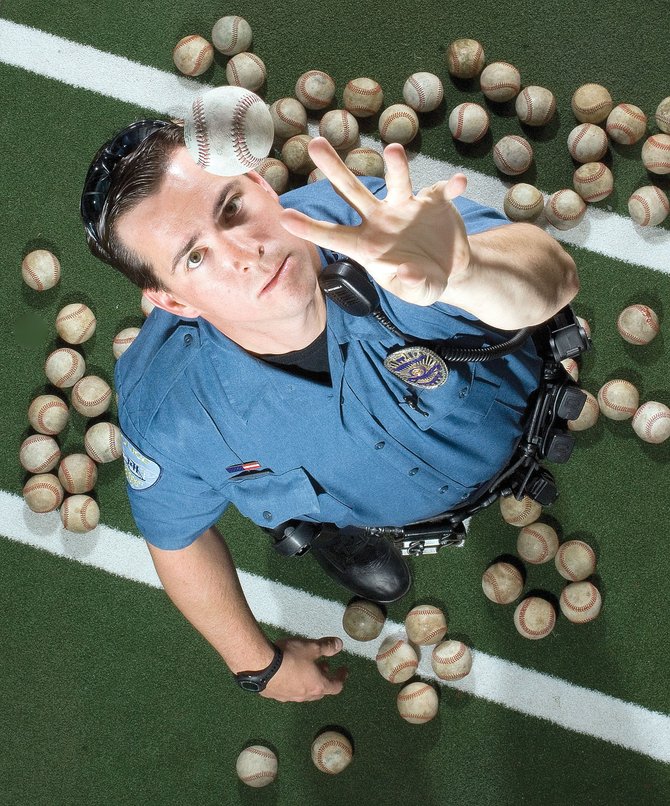 Jeff LaRoche, a former minor league pitcher, comes from a family with a long baseball tradition. The son of former major league pitcher Dave LaRoche, Jeff has two brothers, Andy and Adam, playing for the Pittsburgh Pirates. LaRoche left baseball to become a police officer and is working with Steamboat Springs Police Department.
Stories this photo appears in:

It was 2003, and LaRoche was with the Colorado Rockies in spring training. It was his Crash Davis moment. He even references the classic baseball movie "Bull Durham" when thinking about those days.