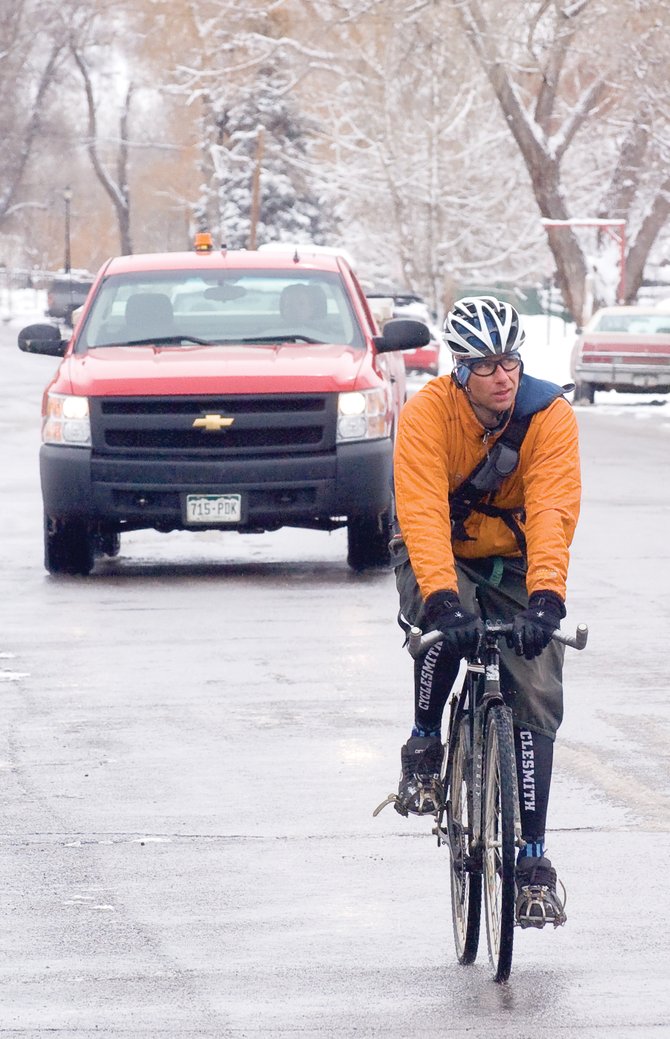 Cyclist Matt Pronovost didn't let the wet weather, or traffic, stop him from rolling along Yampa Street on Monday morning. Pronovost says he commutes to and from work year-round. A bill currently being debated in the Colorado General Assembly would change the way cyclists interact with motor vehicles.
Stories this photo appears in:

Baumgardner: 2-abreast amendment protects all road users
State Rep. Randy Baumgardner has angered some cycling groups with an effort to curtail riders' ability to ride two abreast on state highways, but the Hot Sulphur Springs Republican said his amendment is for the safety of all road users, including cyclists.