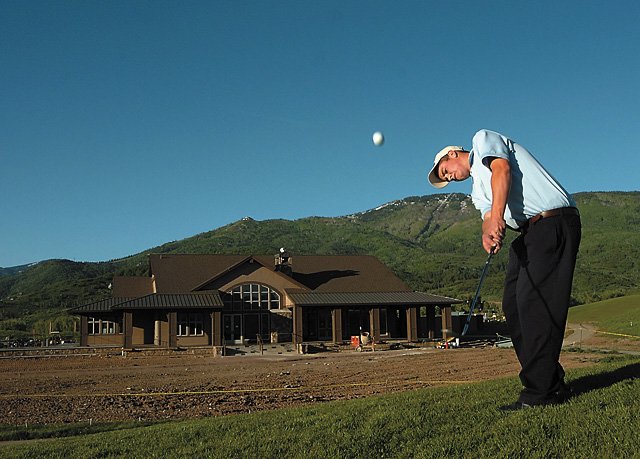 Officials at Haymaker Golf Course said last week that fee increases at the profitable course are driven partly by upcoming expenses, such as a $1.5 million payment on the clubhouse in 2013. The clubhouse is shown here in 2007.
Stories this photo appears in:

Golf course rates increase to cover clubhouse costs
Fee increases this year for locals looking to play golf at city-owned Haymaker Golf Course were driven partly by the city's need to make a $1.5 million "balloon payment" on the course's clubhouse in 2013.