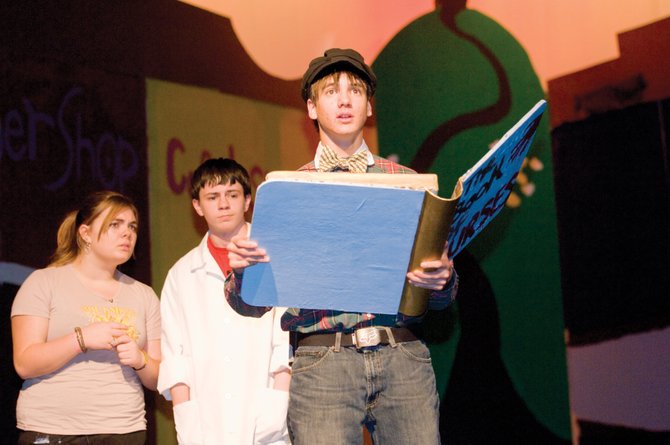 Actor Aaron Ginesta plays Leon during a dress rehearsal for Steamboat Springs High School's production of Neil Simon's "Fools," which is scheduled for 7 p.m. Thursday and Friday and 2 and 7 p.m. April 4. In this scene, Leon reads about a curse, which has rendered inhabitants of a small Ukrainian village stupid. Lenya Zubrutsky, left, played by Kirsten DeLaney, and Dr. Zubrutsky, played by Christian Weeden, are in the background.
Stories this photo appears in:

Neil Simon's "Fools" is so silly the high school students putting it on almost feel bad laughing at the play's jokes.