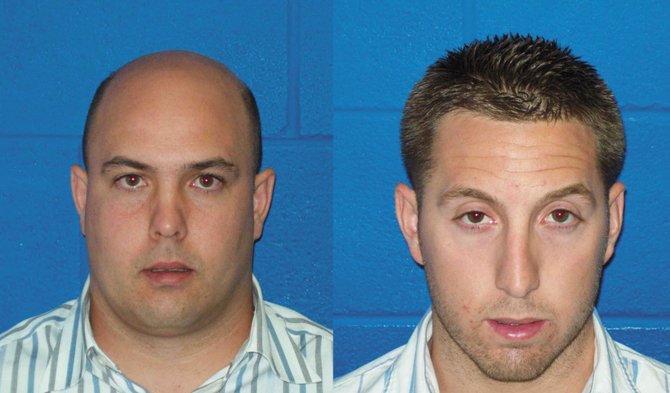 Eduardo Capote, left, and David Capote
Stories this photo appears in:

Michael Wesley Mottlau, who described Sgt. 1st Class Richard Lopez as his best friend, testified Wednesday about the events of Jan. 1 and 2, 2009, that led to Lopez's death. Mottlau and his younger brother, Timothy Mottlau, were with Lopez when the group quarreled with David and Eduardo Capote and were present for the reported assault that led to Lopez's death. Taking the stand at the end of the second day of testimony, Michael Mottlau recounted how he and his companions were at the Tap House Sports Grill, where he said the Capotes heckled them for their selection of song.

David and Eduardo Capote appear in court via videoconference
Arrest warrant reveals detailed information about Jan. 2 fight that led to soldier's death. Eduardo and David Capote appeared in Routt County Court on Monday and have been allowed to return to Miami until their next court date.