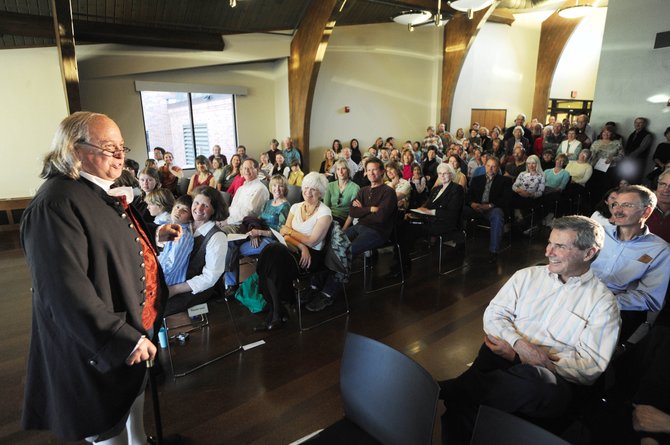 Benjamin Franklin, played by Christopher Lowell, of Colorado Springs, talks about the history of public libraries Friday during a community celebration for the completed expansion and renovation of Bud Werner Memorial Library. Franklin was the founder of public libraries.
Stories this photo appears in:

More than 100 people attended the celebration of poetry, music, vision, history, heritage, knowledge, community and architecture that was Friday's rededication of Bud Werner Memorial Library.