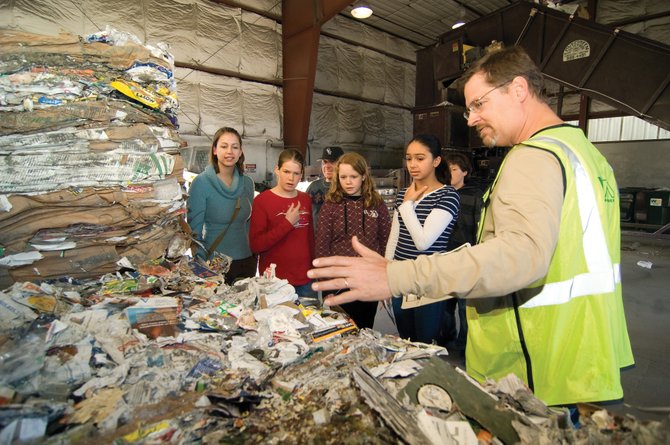 Steve Johnson, of Waste Management in Steamboat Springs, talks about recycling Monday evening to a group of middle school students from Hayden. The group was part of the Partners program and included, from left, mentor Jessica Schnittka and students Nicole Rauch, (Waste Management Territory Manager Zuff Zuffelato in back) Faith Carson and Laura Johnson.
Stories this photo appears in:

Hayden students visit Waste Management
Being a member of the Green Team at Hayden Middle School isn't always a pretty job, but somebody's got to do it. Sixth-grader Faith Carson found that whenever trash is put in the recycling container, there's a person at Waste Management's Downhill Drive location who has to pick it out.