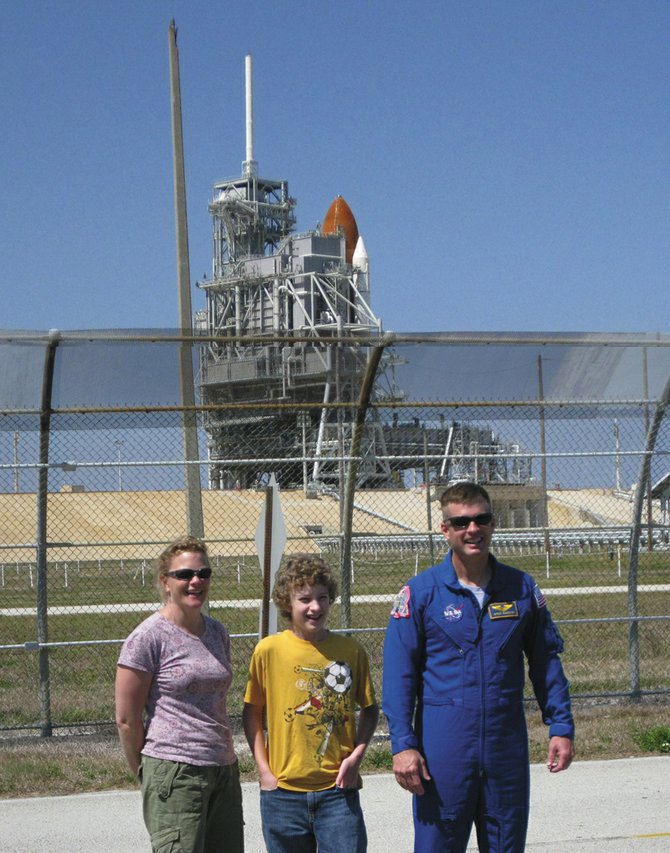 NASA astronaut and 1979 Steamboat Springs High School graduate Steve Swanson says goodbye to his wife, Mary, and son Quinn on Tuesday at the Kennedy Space Center in Florida. Wednesday's scheduled launch of the Space Shuttle Discovery was delayed until Thursday.
Stories this photo appears in:

Steamboat Springs astronaut could take off today aboard Discovery
NASA postponed Discovery's launch just hours before it was to head to the international space station Wednesday because of a hydrogen gas leak that could have been catastrophic at liftoff.